OptimizePress is a revolutionary new WordPress Theme that gives you the power to create killer squeeze pages, sales letters, one-time offer pages, launch pages and much more, all through a simple point and click interface.
You don't need to be a technical genius, and you certainly don't need a graphics degree to create amazing looking and high converting pages with OptimizePress. We have literally leveled the playing field when it comes to Internet Marketing page creation tools, there is nothing on the market which is even half as powerful as this theme.
"I must tell you, this is really good stuff. I bought this today and I LOVE IT! I love how you've made everything so easy for people like me who have zero technical skill. I installed it and within minutes I had my first squeeze page up on my site. Really, this is great stuff. Thank you. "
Jennifer Hanson Sheahan, PPCMom.com
Here Are Just Some of The Amazing
Features of OptimizePress…
Create Killer Squeeze Pages
That Build Your List Fast

Starting to build an email list is one of the most crucial steps you can take to launching a successful internet marketing business.
Using a squeeze page has been proven to be the most effective way to build your list. The process is simple, you create a piece of "lead magnet" content, such as a pdf report, video or video series, mind map, or anything that is valuable to your audience, and offer it for free in exchange for your prospects name and email address.
Squeeze pages make this process simple and have one main focus – to get the name and email of your prospect and get them on your list. With OptimizePress, we have a range different squeeze page templates you can choose from and customize. Every one of these has been optimized for maximum results, meaning you can be sure you're already using a proven system and you can skyrocket your results right from the start!
10 Built In Squeeze Page Designs
No design work to coding knowledge necessary. OptimizePress features a wide range of templates so you can find a design perfect for your project, and all our designs are tested and conversion optimized.
Integrate With Your Autoresponder Fast
With our unique autoresponder integration system, you just copy the HTML embed code from your autoresponder provider, paste it into the input box inside OptimizePress, choose a button style and you're done!
Add Your Headlines, Text and Bullets in Seconds
Using our step by step page builder, you can simply fill out the boxes for any of the elements you want on your page, and our system will make them all look awesome – no more fiddling with code or design
Build Sales Letters, Bonus Pages, One-Time Offer Pages & More
If you've ever tried to create a good looking sales letter in the past, you'll know that just trying to format your content to look good can be a nightmare in itself.
OptimizePress takes the pain out of creating sales letters and offer pages that are based on proven & tested designs, so you can give your pages a boost before you even start writing your sales copy!
As well as making it super easy to format your page content with our built in Shortcodes, you can also use the design elements and templates to create great looking headers for your pages with ease. Simply choose from the range of 20 different color schemes, upload the cover of your choice, and add your Header text. Next you can choose the font (from a choice of 5) which is rendered beautifully with smooth edges, so your header looks great without even needing a designer!
Customize Your Sales Copy With Our Shortcode System
Never before has it been so easy to create high converting sales pages that look great too. Easily drop in testimonial boxes, order boxes, buttons, headlines and more with just a couple of clicks.
Add Video To Your Pages In Seconds…
OptimizePress makes adding video to your pages a breeze. You can use your own video hosted at Amazon S3 or on your server, or use our built in fields for embedding videos from youtube or services like Easy Video Player or EZS3
Delayed Call To Action Buttons
If you're using video as part of your sales process (and you really should be) then sometimes having an order button showing straight away can be distracting. Use our system to show the button only when you are ready to boost conversions.
Create Powerful Product Launches & Funnels

Doing a product launch is one of the best ways to gain massive exposure for your products in a short time, and generate 5,6 or even 7 figure paydays for your business.
Product launches can be hard to plan and even harder to execute, so take some of the pressure off by using the OptimizePress launch system to build a sequence of launch pages which will enhance response to your content.
You can also combine the launch features with the squeeze page features so you have the complete system for collecting emails and then delivering your pre-launch content, and then sell your product with a great looking sales letter
Gateway Launch System
This unique system remembers if your visitor has opted in to your funnel, and if they come back to your site they won't be shown your squeeze page again. This also protects your launch content from new visitors, who will be directed to your squeeze page on their first visit (builds your list faster!)
Create Perpetual Launches
With our powerful launch system, you can setup your products so that they are 'always launching'. This means every new visitor is taken through your funnel like they are going through a real live launch, which can massively boost conversions.
Create Timed/One-Off Launches
You can use OptimizePress to conduct full-scale product launches. You can set your pages to "go live" on the times and dates of your choosing, so your launch process almost becomes hands-off, and with our social sharing systems, traffic to your pages should grow on autopilot
Facebook Comments & Sharing
With over 500 million people now using Facebook around the world, it makes sense to utilize their comments and sharing systems, to make your pages go viral. We make it super simple to integrate facebook comments to any of your launch pages in just a few clicks.
Social Sharing Built-in
Leverage the power of Facebook and Twitter to give your visitors the opportunity to share your content easily and quickly with their friends and audiences. All you have to do is create great launch content and you'll see your launch traffic go viral!
Customize Your Launch Pages
You can use the full power of OptimizePress to customize your launch pages, easily add video, style your content with shortcodes, add great looking headlines and even delayed order buttons! Our system makes it easy to have your pages looking great and converting fast!
Build Awesome Membership Sites
Delivering content in an easy to follow format is critical to your success. OptimizePress allows to create awesome looking membership sites on the backend of your sales process. Simply plug-in your preferred membership script that integrates with WordPress, and you'll be up and running in under an hour.
Integrates with Popular Membership Scripts
We want to give you complete flexibility – so you can use your preferred membership script with OptimizePress to secure your content. We have tested our templates with Nanacast, Wishlist Member and Digital Access Pass, and have training showing you exactly how to integrate these systems with OptimizePress.
Completely Customize The Look
Customize your navbar colors, content thumbnails, and more, or use our default styles that will still leave your pages looking awesome
Add Downloadable Content & more
OptimizePress makes it easy for you to add links to your downloads, with our custom download content shortcodes. You can even add nifty icons next to your downloads for PDFs, Videos and more.
"I've used James Dysons designs for over 4 years because he does conversion testing and has a detailed eye for design. OptimizePress is awesome for great looking squeeze pages, sales letters and offer pages. My team were able to install it instantly with ease"
James Schramko, FastWebFormula3.com
Super Simple Integration With Your Autoresponder
OptimizePress has been designed to make everything super easy. This includes integrating with your chosen autoresponder, which can usually be a real pain. Simply copy and paste the main form code your autoresponder provider gives you into OptimizePress, and our system will do the rest, including integrating the form with our custom styled input boxes and your optin button!
Works With All Of These Email List Providers:
Revolutionary New iPad & iPhone Support!
Get More Optins and More Buyers from Mobile Platforms!
With more and more people now using mobile devices to access your websites and content, it's more important than ever to ensure your sites work on these platforms.
We have developed a unique system which ensures your videos will play on iPad and iPhones (you will need to upload a video encoded in the right format) – meaning more people can enjoy your sites and this means more people on your list and more people buying your products!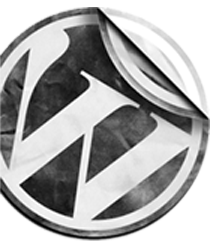 Build Your Sites On WordPress And Maximise SEO
We all know that Google loves wordpress sites, so building your sites with the OptimizePress system gives your sales letters, squeeze pages and more the benefit of ranking fast.
Combine that with our built in SEO features and you've got a ready made system that builds pages that look great and get ranked too!
You can also use your favourite WordPress plugins to add even more functionality to your sites – OptimizePress does not limit you so you really have the flexibility to do what you want with your sites!
30 Day 100% Money Back Guarantee
Customer satisfaction is our number 1 priority here at OptimizePress. We want you to make the most of the features of Optimizepress, so we'll always take the time to help you if you're struggling with anything. But if you find that it's not for you, you have a full 30 days to let us know and we'll happily refund you in full.
Here's What Else You'll Get When You
Order Your Copy Of OptimizePress Today…
Squeeze Page Building System – Create high impact squeeze page designs from a range of 10 templates, all tested and proven to convert - so you get more people on your mailing list fast!
Sales Letter & Offer Page Building System - Easily create sales letters, offer pages, bonus pages and more, with our unique point and click system. Now you can have pages that look like a pro-designer has created them, for a fraction of the price!
Launch Builder System - Use our unique launch page development system to create pre-launch and launch pages that boost response, with advanced features like integrated facebook comments, twitter sharing and more! Add your videos, headlines and call to action buttons with one-click! These pages will get your market buzzing about your product launch fast (this means more money for you when you go live!)
Add video to your pages with one click – just paste in your video URL (from Amazon S3 or similar) or use video from Youtube, Vimeo, Viddler or any other video hosting site. Using video is proven to boost response and conversions!
Unique iPad & iPhone Video compatibility - OptimizePress has been developed with a unique system to ensure your videos will also work on iPads and iPhones, which are fast becoming popular browsing platforms. Simply enter the URL of your video encoded in the correct format, and OptimizePress will do the rest!
Shortcodes Sales Letter Elements - Easily add extra headlines, subheadlines, bullet blocks, content boxes, order boxes and more to your sales letters and offer pages with our point and click shortcodes – no more messy HTML and CSS!
Cross Browser Compatible - All our designs are coded with the latest HTML and CSS standards, and have been tested on all the latest browsers (and some older ones too!). This means more people will be able to access your pages and see them as you desired!
Built in SEO features – We know SEO is important to you, so we've integrated some of the most popular SEO features such as setting the title tags, descriptions, keywords and more for each of your pages individually, without the need for plugins (of course you can use your favourite plugins too if you wish!)
And So Much More - We have hardly scratched the surface of the features available within OptimizePress on this list, there's so much more on the inside of this theme it really is the essential theme for any Internet marketer who is serious about building a list, selling a product or launching their products, fast!
"James… OptimizePress is freaking amazing! You have saved me so much time and I'm actually getting squeeze pages up on some sites that seemed like they would just take too much time. I estimate the Aweber Opt-In Box Integration feature alone saves me about 20 to 40 minutes. I wish I had this theme two years ago!"
Jason R. Ayers, JasonRAyers.com
So what are you waiting for? Take action now and get access to OptimizePress
for the special price of only $97! (One Time Payment) (Available for a limited time only!)
OptimizePress Theme (Multi-Site Personal License) – Utilize the power of this theme on as many of your OWN domains as you want, and start creating amazing pages in minutes!
Complete Page Building Solution - Now you no longer need to mess around with HTML, CSS, just use OptimizePress to build all your sales pages, squeeze pages, launch pages, bonus pages and more…effortlessly!
Unique Shortcode Sales Letter Building System – No longer do you have to worry about paying designers to clean up your sales letters – simply use our own super-powerful shortcode system to add in all the elements you want on your pages, just point and click!
Graphics Pack – Our graphics pack includes a range of header colors so you can customize your sales letters and launch pages. We also provide all of our call-to-action buttons and graphics so you can paste them into your sales letters and pages wherever you want.
OptimizePress Online User Guide – This comprehensive online tutorial library will show you the features and functions of the theme and help you get the most out of our system.
World Class Support – We pride ourselves on offering not only first class products, but first class support. If you have any questions or problems you can contact our helpdesk and we will respond fast (usually within 24-48 hours). Don't forget we also have a comprehensive library of tutorials and video training, as well as extensive an extensive FAQ section



OptimizePress is a WordPress Theme, not a plugin. It is not designed to integrate with an existing theme.

Domain, Hosting and WordPress 3.0+ Required. OptimizePress will not Work on
Wordpress.com Hosted Blogs or WordPress MU/Multisite networks